21 Kentucky Street
Petaluma, CA 94952
(707) 778-8645
email us | map
Monday: 9:30am to 6pm
Tuesday: 9:30am to 6pm
Wednesday: 9:30am to 6pm
Thursday: 9:30am to 6pm
Friday: 8am to 5pm
Saturday: 9:30am to 2pm
Sunday: 9:30am to 2pm
Who We Are

Elizabeth Sailer, L.Ac.
Elizabeth is a seasoned practitioner with over 20 years of experience in acupuncture and herbal medicine. An East Coast native, Elizabeth received her B.A., Magna Cum Laude from Yale University and her Master's degree in Traditional Chinese Medicine in 1993 from the American College of Traditional Chinese Medicine in San Francisco. She is board certified by the California Acupuncture Board as well as the National Committee for the Certification of Acupuncture and Oriental Medicine. Elizabeth teaches classes in subjects ranging from understanding Chinese medicine to managing childhood ear infections and offers a wide range of classes at PCA. In her free time Elizabeth spends time with her daughter Flora, gardens, cooks good food, goes hiking and tries to knit socks. She welcomes the opportunity to assist her patients at PCA on the path of wellness.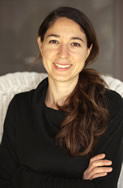 Whitney Schatz, L.Ac
Whitney is a licensed acupuncturist, nationally certified Chinese herbalist, and Medical Qi Gong teacher. She also graduated from the culinary program at Bauman College in 2001 and has a passion for whole food based nutrition and functional medicine. She hold an endless fascination with the rich traditions of the Chinese healing arts and continues to pursue her post-graduate education with an array of experts in the field. In her free time, Whitney enjoys cooking, spending time in nature with her husband and dogs, kayaking, and dancing to live music. She feels incredibly honored to participate in the healing process of her patients and feels grateful of the transformational effects that acupuncture and herbs can have on body, mind, and spirit.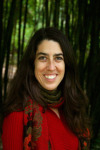 Andrea Anderson, L.Ac.
Andrea is a licensed acupuncturist. She practices acupuncture, Chinese herbology, Chinese therapeutic massage and nutrition. She enjoys the challenge of finding and healing the source of her patient's health issues. In addition she also enjoys being fully present to her patients. Andrea has been in practice for 5 years both in San Francisco and Petaluma. Andrea continues to study with masters of this vast medicinal model honing both her diagnostic and therapeutic skills.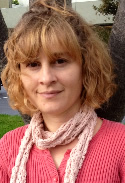 Marie Galletta, MSOM, L.Ac., CMT
Marie's journey to become an acupuncturist started as a quest for self-healing. In 2006, she struggled with a significant endocrine imbalance and acupuncture helped alleviate her symptoms. It was a natural extension of her own healing journey to want to bring health and well-being to others. In 2009, she became a Certified Massage Therapist and began her MSOM in acupuncture at the Acupuncture and Integrative Medicine College in Berkeley, where she graduated Summa Cum Laude. Marie's two primary interests are resolving pain, and keeping acupuncture affordable and accessible. During her time at AIMC, she completed externships at the Jewish Community Free Clinic in Rohnert Park and The Center for High Sports Performance at UC Berkeley.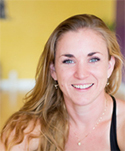 Amber Scriven, LAc, RYT
Amber is a second-generation California licensed acupuncturist. She grew up in an acupuncture clinic surrounded by a multitude of holistic practitioners who have highly influenced her gentle acupuncture technique and integrative medical philosophy. Amber received her Masters Degree in Oriental Medicine in Berkeley and integrates dietary changes, supplements, movement therapy and herbs in to her treatments wherever possible.
On her days off she teaches yoga, paddleboards, writes articles on health care and the traditions of yoga, and spends time with her family and multiple pets.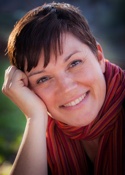 Amy Shouse, L.Ac.
Amy is a Graduate of the Acupuncture and Integrative Medicine College in Berkeley, CA and a CA Board licensed Acupuncturist. She is also a third-generation medical professional, coming from a family of physicians and nurses who raised her to take both a critical and holistic approach to medicine. After years of mysterious symptoms, Amy herself was diagnosed with an autoimmune disease. It is from this place of illness and recovery that Amy has cultivated a profound curiosity of complex health issues as well as a deep understanding of what it means to live a full and healthy life. It is this inquisitive and ever-seeking attitude that informs Amy's approach to acupuncture as well as other forms of medicine. Amy welcomes complex cases as well as chronic and acute pain or injury. Amy is experienced in treating a wide range of issues with a specific emphasis on acute and chronic injuries. She also enjoys supporting patients with autoimmune diseases and other complex conditions.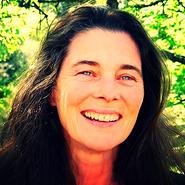 LINDA SCRIVEN, L.Ac, Lic Hom
Linda has been practicing acupuncture since 1986. She began her studies in the Five Element style with Professor Worsley in England. After practicing acupuncture and herbal medicine for many years in the UK, she moved to California where she furthered her studies in Traditional Chinese Medicine, specializing in Japanese technique at AIMC in Berkeley. Linda also studied homeopathy with the world's masters and has practiced the art since 1993 in the UK and the US. Linda comes from a family of nurses and doctors and has worked alongside many western practitioners in clinical and hospital settings in the UK, giving her a unique perspective that combines conventional medicine, Traditional Chinese Medicine and homeopathy . She emphasizes the use of light and gentle needling so that her patients are comfortable and relaxed. Her passions in life, other than her practice, are her family and her horses. She spends hours out on the trails in West Marin and in the Sierras.