21 Kentucky Street
Petaluma, CA 94952
(707) 778-8645
email us | map
Monday: 9:30am to 6pm
Tuesday: 9:00am to 6pm
Wednesday: 9:30am to 6pm
Thursday: 9:30am to 6pm
Friday: 8am to 5pm
Saturday: 9:30am to 2pm
Sunday: 9:30am to 2pm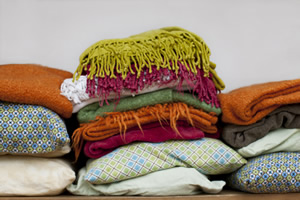 Your First Visit
Prior to your first visit, please download and fill out the forms at the bottom of this page. If you are unable to do this, please arrive 15 minutes before your first appointment to fill them out in the waiting room.
During your initial visit, you will talk privately with a staff acupuncturist about your health concerns, and head into our peaceful community treatment rooms. Pick a recliner, remove your shoes and socks, roll up your sleeves and pant legs, and settle back comfortably.
If this is your first acupuncture treatment, we'll make sure you are at ease every step of the way. The treatments take place fully clothed, with extra attention paid to the areas below the knees and elbows where many of the most powerful points reside. We use sterile, stainless steel needles that are inserted only once and then disposed of. Most people feel little or no discomfort upon the insertion of the needles, in fact most of our patients fall into a restful sleep while receiving acupuncture. Once the needles are in you may feel some slight tingling, achiness, or warmth in the acupuncture point. These are perfectly normal sensations and indicate that the energy is moving. If anything feels uncomfortable, we can adjust the needles to make you more comfortable. People rest for as little as 30 minutes or as long as two hours but we let you decide exactly how long you want to retain the needles. Most patients feel done after about 45-60 minutes. When you feel "cooked" (as we like to call it) simply make eye contact with your practitioner and they will remove your needles as soon as they can
Follow-Up Visits
When you arrive, check in with the front desk staff where you will given your chart before heading into the treatment room. Please use the restroom and grab whatever blankets or pillows you need before settling into whichever chair you'd like.
A few helpful tips:
Please arrive having eaten something in the last few hours
Refrain from wearing strongly scented products, as some of our clients are chemically sensitive and will not be able to stay for their treatment if you are wearing scented perfumes, hair products or lotions
Please be gentle with your body for a few hours after receiving a treatment. Avoid heavy exercise, alcohol or drug consumption, exposure to cold, wind, or excessive heat.
If you feel a little "zoned" after your treatment, please walk around the block or sit in the waiting room until you have re-grounded enough to drive.
Remember you're in a space with other people so please keep your voice soft and your movements quiet. On the flip side, please be aware that it is a community space and some noises (ie. snoring, coughing, etc.) cannot be avoided.
Download Patient Paperwork
If you like, you can download our patient paperwork below.